Meet the Team

Chiropractic Assistants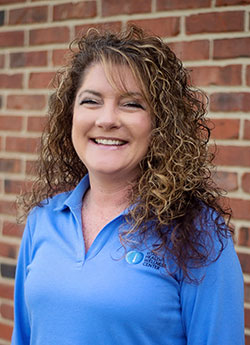 Carrie
Growing up my mother was a firm believer in Chiropractic care. From a young age, my siblings and I were introduced and treated by a Chiropractor for routine adjustments. It wasn't until I was a teenager that I really understood and noticed the benefits of these adjustments. At the time I was very active in sports and Cheerleading. All I knew was that these adjustments helped lessen my back pain. For the last 11 years, I worked for a large Podiatric group. Since working for Dr. Goffe I have a better understanding of how the spine and misalignment can contribute to foot pain. As someone that suffers from an autoimmune disorder and I am excited to learn more about how Chiropractor care and maintaining a healthy lifestyle can lessen my symptoms. In my free time, I enjoy spending time with my two amazing boys and my very large family. I am also an avid Football fan and ready to cheer on my West Virginia Mountaineers and Pittsburgh Steelers on the weekends. Having grown up with six brothers I was destined to love sports, mostly Football!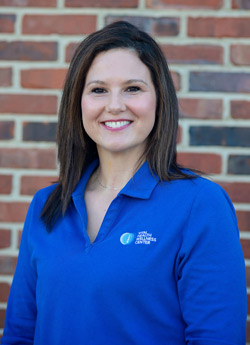 Brandy
Since I began working for Vital Health Wellness Center and getting regular adjustments I've noticed a huge increase in energy, I'm sleeping better and I've had an improvement in foot and lower back pain. I didn't realize how beneficial Chiropractic care is before I met Dr. Goffe.
My family and I are very active on the weekends and now I don't feel like I need a nap in the middle of the day. It gives me more time with my three boys and they love it. I feel a major overall improvement in my health and well-being and my husband has noticed as well. One of my favorite parts of working for Dr. Goffe is hearing the patients say how much better they feel since coming to Vital Health Wellness Center.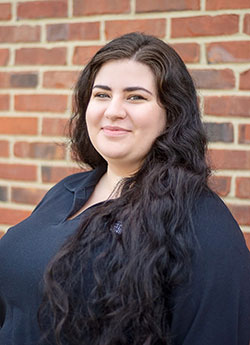 Carissa (Team Leader)
I wanted to see a chiropractor for years but had never taken that first step. As a child I periodically had a burning feeling in the middle of my back. Then as an adult who stood for 9 hours a day, I had severe lower back and feet pain. I was in so much pain it hurt to stand, to sit and even to lie down. I was miserable and just kept excusing the pain away. When I began working with Dr. Goffe in April 2016, I immediately wondered why I had waited so long!
Regular adjustments have helped not only the obvious problems I had, but a host of other things I didn't even believe were related. My migraines are now few and far between, improved digestion, I can sleep through the night without waking up and my outlook on health and life has become more positive. When I'm not at work, my boyfriend and I are on local adventures; from walking the bridge in Cincinnati to the zoo in Columbus, from hiking anywhere with a trail to enjoying the newest restaurants.

Certified Nutrition Consultant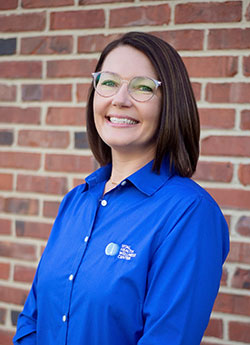 Amanda
I was introduced to chiropractic in 2006. After experiencing incessant back pain at only 25 years old, a friend told me about Dr. Goffe! I made my first appointment and never imagined what would come from that one decision. After only a few months, I was a believer. Not only did I not have back pain, but other areas in my life/body were improving as well!
The changes I was experiencing prompted me to look into the benefits of chiropractic care in young children. I had a 2 1/2-year-old son that wasn't talking, had stimming episodes, eczema, and asthma. Could he benefit from chiropractic? I decided it was worth a shot and brought him in. Within only a couple months he had started talking. I couldn't believe it!
The stimming fully stopped around the same time. Within the next year, his eczema was gone and his asthma was improving. He is now 15, has no health issues, and continues to receive chiropractic care.
After witnessing what chiropractic did for my first son, I knew I wanted to bring in all my children as soon as they were born. At only a couple days old, my next 3 sons had their first adjustment. They, too, have always been under chiropractic care. We use chiropractic as our first option with any illness or concern.
In 2014, I decided to look at other ways to improve my own health even more. I was done having kids, and thought it was time to make changes in my diet. It was there I found my love for food! REAL food. I was able to complete a 30-day whole food/elimination program, and then challenged myself to complete 100 days in a row. I was amazed at what my body was able to do. Within 6 months I dropped 40 pounds, got off anxiety meds, had no body pain, no headaches, no heartburn, no numbness, no heart palpitations…all gone.
This then sparked me into studying nutrition. I wanted to let people know there were ways to feel better! That it wasn't too late. That anyone could make changes! I couldn't read books fast enough! Dr. Goffe saw this desire in me and encouraged me to pursue this passion in my life. In 2018-2019, I was able to pass my examination to be a Certified Nutrition Consultant. I never knew that taking that one step to improve my health would lead me to where I am today. I am thankful to so many, but to God first and foremost, for leading me down this path.
Outside of work, I'm a busy homeschooling Mama of 4 boys! My husband and I have been married 18 years, and he's supportive in all I do. If I'm not cooking or decorating, I'm probably at the ball field. I enjoy teaching at my church, singing, and love being with my family and friends. I am forever grateful for the opportunities I have found at Vital Health Wellness Center.

Chiropractic Assistant, Emeritus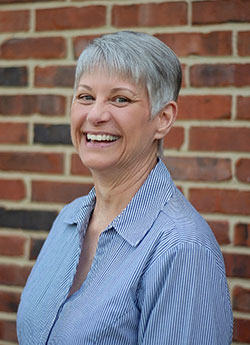 Debbie
Long-time patients in our Dayton office will know that we were fortunate to have Debbie with us for many years. Debbie's main desire in the office was always to assist patients be healthier and pain-free. While Debbie was with us for nearly 20 years, most of her time now is spent with her family…especially that grandson.
"I had tried everything…had different tests done…but the medical doctors told me I was fine, and there wasn't any reason for the severe headaches I was suffering. I had to know why I had them though, and I started searching via the internet for a chiropractic doctor. Dr. Goffe was the closest to my home, so I called and scheduled an appointment. The results weren't immediate, but the headaches have subsided and my life is more productive as a result of his care."
"Several years later, my daughter and I were in for an adjustment. As we were checking out, my daughter said that I should get a job here. The office manager at the time overheard the conversation and it wasn't long before she gave me a call about an opening, and I started working part-time."
"When I'm not at the office or taking care of my husband, son, daughter or grandson, I enjoy gardening, a variety of crafts, listening to music – my favorite is country and classic rock."

Meet The Team Vital Health Wellness Center | (937) 435-1895