Vital Health Wellness Center FAQ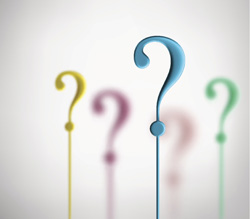 As Dayton chiropractors, we hear many questions from new and current chiropractic patients. Here are some of the most common questions and answers…
How can you be sure what the problem is?
Dr. Goffe uses state of the art diagnostic technology to measure how the body is functioning so that he can accurately determine what the problem is, and how he can help to correct it. The technology that we use is certified by the Space Foundation, a non-profit organization co-founded by NASA.

Will x-rays be necessary, and are they safe?
Many times x-ray examination is used to help us identify what the problem is and how we can help to correct it. It is also a tool that we use to assess spinal degeneration . We use the latest digital x-ray system with rare-earth intensifying screens to use the very least amount of x-ray that we can to complete our examinations.

How long does the first visit take?
Due to the need for the doctor to speak with you and clearly understand your health concerns, and for him to complete the very thorough examination that we provide in our office, we allot 60-90 minutes for the first visit.

How long does a routine adjusting visit take?
A routine visit generally takes 5-10 minutes, and we generally run very close to our schedule. Dr. Goffe has a strong desire to value your time.

What does an adjustment feel like?
Adjustments feel good! Dr. Goffe is certified in multiple techniques and each feels different. Dr. Goffe uses the NUCCA procedure which means that he never needs to turn or twist the head when adjusting. Many patients have reported that it is the most comfortable adjustment they have ever received!

Can I be adjusted while I am pregnant?
Absolutely! Adjusting procedures are modified for pregnant mothers, and our office has equipment designed to cater especially to pregnant moms. Our observation has been that mothers who have regular chiropractic care during their pregnancies tend to have shorter delivery times and fewer complications.

Can my baby be adjusted?
Absolutely! The birth process is often quite traumatic for both mothers and babies. Infants and children can be checked and adjusted at any age. Of course, gentle, specialized adjusting procedures are utilized.

What will my first visit be like?
Click here for information on your first visit to Vital Health Wellness Center

What will my second visit be like?
Click here for more information on your second visit to Vital Health Wellness Center

Frequently Asked Questions | (937) 435-1895