SoftWave Tissue Regeneration Technology
at Vital Health Wellness Center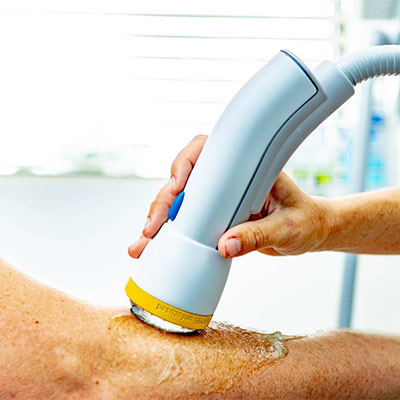 For years, our team has been dedicated to helping patients just like you unlock their true health potential. We know better than most that sometimes that means going beyond traditional chiropractic care and into other modalities to help your body thrive.
That's why we're proud to offer
our patients
advanced care with the SoftWave Tissue Regeneration Technology system.
This incredible, state-of-the-art technology has been used in Europe for more than 15 years, and is just picking up steam in the United States. It's a scientifically proven method that's been FDA approved for helping people just like you get back to doing the things they love without pain.
Here's more about how it works!
What is SoftWave Tissue Regeneration Technology
SoftWave TRT is a extracorporeal shockwave technology (ESWT) designed to reduce pain and inflammation, increase blood supply, and speed healing whether you're dealing with a new injury or have had chronic pain for years. Whether you're dealing with joint issues or aches, post surgical pain, or trauma from an injury years ago, patients of every age and stage are encouraged to give the technology a try.
The system works by stimulating your body's own healing mechanism, which brings stem cells to your problem area and promotes healing and regeneration. By focusing low intensity shock waves deep into your tissues, the problem areas that you've been struggling with can begin to heal just as they were designed to.
The technology can be used on many different parts of the body, and we've seen patients in the practice have great success with knee pain, shoulder problems, elbow issues, achilles tendon injuries, back pain, and more.
Am I A Candidate?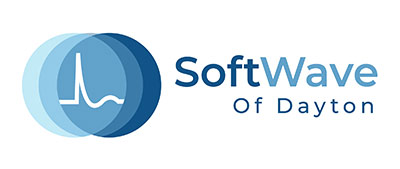 The best part about SoftWave TRT is that many people are candidates as it's a low risk, high reward treatment. To determine candidacy, we invite patients to book a 30-minute discovery session in which we'll get to know more about your health goals and issues that you'd like to resolve. By the end of the visit, we'll know whether or not SoftWave TRT is right for you.
If it's determined that you could benefit from care, we'll get you set up with a custom care plan. Each SoftWave session lasts just 10-15 minutes.
Patients love that there's little to no adverse reactions after care. While some people may experience slight discomfort for a few minutes, most people have a significant decrease in pain and/or inflammation immediately after their first session. While each patient is unique in terms of how quickly they begin to notice improvements, we've worked with people who have felt better after a few sessions. We'd love to find out if it can do the same for you!
Ready to Learn More?
We'd love to meet with you and learn more about your goals in health. If you're interested in finding out whether or not SoftWave Tissue Regeneration Technology is right for you, contact us today to book a discovery session. We'll be able to figure out whether or not you're a candidate and get you on the path toward better health. Get started today!

SoftWave Tissue Regeneration Technology Dayton OH | (937) 435-1895